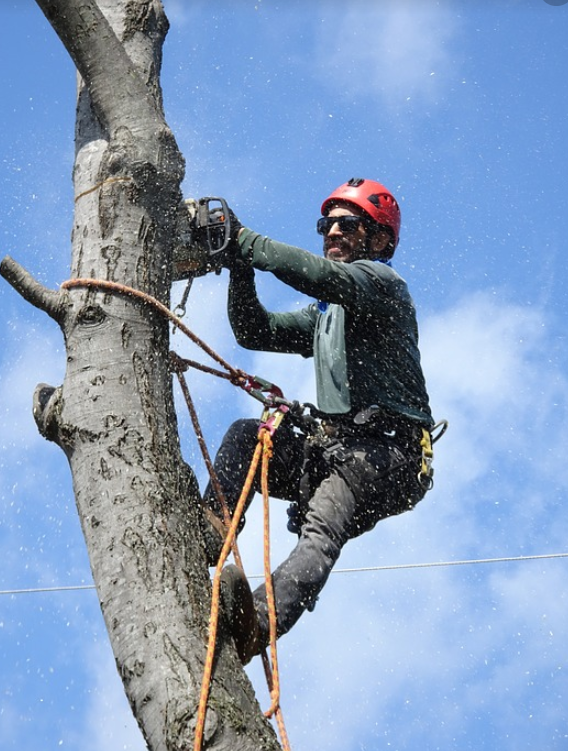 Costa Mesa tree removal services are needed to maintain property values and safety. To protect your property, tree limbs may need to be removed or trimmed back. Tree branches that touch power lines can cause an electrical outage which could result in severe consequences, including injury or death. And tree roots that grow into the foundation of a building can cause cracks and other structural damage to walls, foundations, sidewalks, and driveways. Costa Mesa Pro Tree Care provides professional tree care services for all these scenarios! Dial  (949) 635-7011 today.
About Costa Mesa Pro Tree Care
Costa Mesa Pro Tree Care, a leading Costa Mesa tree service company, has been helping homeowners care for their trees and yards for many years. Our services include tree removal, tree pruning, tree cutting, tree doctor services as well as stump grinding and stump removal.
Our team of expert arborists will prune back overgrown branches and remove deadwood from your treetop to help reduce the risk of future damage to your home and property. We also offer comprehensive lawn care services, including mowing, weeding, fertilizing, and more! To learn more about our services or book an appointment with one of our experts today, please call  (949) 635-7011.
Costa Mesa Tree Removal Services
Costa Mesa homeowners should be aware that tree removal is a very important part of home maintenance. Not only does removing trees from your property help to maintain the health and beauty of your yard, but it also helps to prevent damage by falling branches or other hazardous things. Tree removal is an important aspect of maintaining a healthy Costa Mesa environment for all residents. 
The tree removal process starts with tree and limb identification. Our tree removal specialists identify the tree using a variety of techniques to determine how much foliage, limbs, and roots are present in your yard. We will also inspect the tree for any signs of weakness or disease before we begin our work on it. Tree removal is very important if you have large trees that grow close to structures such as homes, businesses, or power lines.
Tree removal can be performed by tree trimming and tree cutting techniques depending on the circumstances of each individual tree removal project. Once our tree specialists have completed their inspection they will let you know how your tree should be removed to avoid any damage to yourself, structures, or other trees in the area. As part of tree removal, tree pruning is also performed to help maintain your property. If you are looking for tree service in Costa Mesa then look no further than our team of experts at Costa Mesa Pro Tree Care!
Benefits of Tree Removal
If you are considering removing a tree from your property, it is important to understand the benefits of doing so. One benefit of tree removal is that it can make your property more appealing to potential buyers. Another benefit of tree removal is that it can provide an opportunity for new landscaping and planting. A third reason for removing trees maybe because they are diseased or dying. Finally, if there are too many trees on your property, this may hinder visibility on the street and create an unsafe environment. However, before deciding to remove any trees, Costa Mesa homeowners should consult with their local arborist first! Call Costa Mesa Pro Tree Care today.
When to Call Experts for Tree Removal
When do you need to call in the experts for tree removal? This is a question that many Costa Mesa homeowners will ask themselves at one point or another.
First of all, if your trees are dying and pose a safety hazard due to their size or location, then its important that you take action as soon as possible. A professional arborist will assess the situation and recommend whether or not they should be removed right away; sometimes they may even provide emergency services for those with dead trees on their property! They can also remove non-native species such as palm trees if necessary. Don't hesitate to call us if you need tree service!
Contact Costa Mesa Pro Tree Care Today
If you are looking for tree removal services in Costa Mesa, call the tree specialists at Costa Mesa Pro Tree Care today! We have been providing tree service to our local community for many years and we can help with all your tree care needs. Our expert arborists will be able to answer any questions that you may have about tree removal or other tree service procedures. Reach us today at (949) 635-7011.