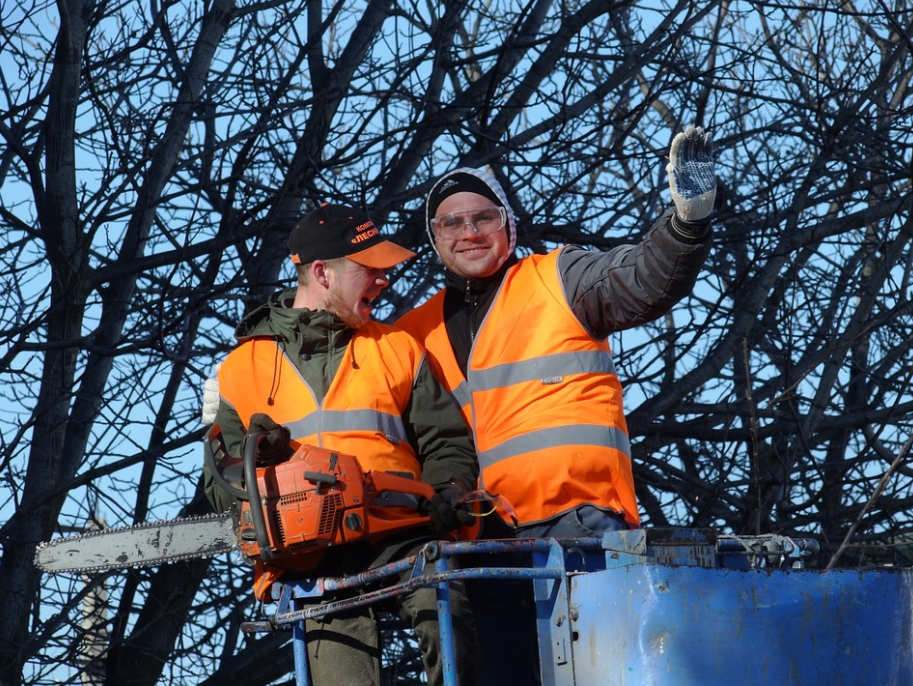 Are you looking for excellent arborist services in Costa Mesa, CA? You've come to the right place. Costa Mesa Pro Tree Care is a locally-owned and operated arborist company that has been providing arborist service for many years. We have a team of highly qualified arborists who work hard to provide you with excellent service. If you are looking for an arborist in Costa Mesa, we have what you need! Call (949) 635-7011 today!
About Costa Mesa Pro Tree Care
Many homeowners are not aware of the potential dangers trees can pose to their homes. Costa Mesa Pro Tree Care is here to help you with all your tree care needs. Our team has extensive experience in trimming, cutting, and pruning trees in order to keep them healthy while also safeguarding your home from any damages that might occur due to a fallen branch or storm damage. We have an A+ rating with the Better Business Bureau so you know when you choose us for your tree care needs, we'll take great care of you! Contact Costa Mesa Pro Tree Care today at (949) 635-7011 for more information about our services and rates.
What Does an Arborist Do?
An arborist is a professional who specializes in the care and maintenance of trees, shrubs, and plants. This includes assessing health conditions, planting new trees or vegetation, pruning dead branches to prevent the disease from spreading, and removing any hazardous trees that threaten public safety. The Arbor Day Foundation estimates that there are over 2 million certified arborists working across the country today.
The thought of hiring an arborist may seem daunting at first but they can provide you with peace of mind by checking your property for pests such as termites which could be damaging your home's foundation and structural integrity. A qualified professional will also be able to identify risk factors for potential hazards like lightning strikes or fallen limbs. So if you're thinking of arborist services, don't hesitate to give Costa Mesa Pro Tree Care arborists a call at (949) 635-7011.
Excellent Arborist: What to Look For
If you are a Costa Mesa homeowner, it is time to find an excellent arborist. An expert with the right equipment and experience will be able to provide your trees with the care they need throughout their lifespans so that they can grow healthy and strong. Here are some characteristics of a knowledgeable arborist: 
Expertise in tree physiology 

Knowledge of soil science and plant nutrition

Ability to identify pests or diseases affecting trees

Knowledge of watering requirements for different types of trees

Experience using tree climbing equipment

Experience with tree pruning

Familiarity with municipal codes governing proper maintenance practices for specific species

Experience handling emergency situations involving fallen or damaged trees

Knowledge of arborist safety procedures
Costa Mesa Pro Tree Care is a company that specializes in arborist services and we have all of the characteristics listed above as well as plenty more. Trust us to take great care of your trees! We are available for free consultations so don't hesitate to give us a call at (949) 635-7011.
Advantages of Hiring an Arborist
Every homeowner in Costa Mesa wants their house to look its best. Trees are an important part of any property's landscaping, but it can be difficult to maintain them without the right training and tools. This is why hiring a professional arborist is typically recommended by professionals in this field. If you are interested in arborist services, here are some of the benefits that can come from hiring a reputable arborist:
Enhanced curb appeal for your property  

Protection against potential accidents and hazards

Healthier trees that provide shade or produce fruit/flowers if applicable        

Preservation of tree lifespan through preventative arborist care

Reduction in maintenance time and effort by homeowners  
Why Hire Costa Mesa Pro Tree Care for Our Arborists?
Costa Mesa homeowners should not be afraid to hire Costa Mesa Pro Tree Care for arborists. We are very professional and have years of experience in the business. Our goal is not only to beautify your yard but also to maintain the health of your trees at all times. You can trust that we will do our best to make sure that this never happens again by making an accurate diagnosis and providing a detailed plan for treatment with you before starting any work on your tree(s).
Contact Costa Mesa Pro Tree Care
Costa Mesa Pro Tree Care is an arborist service provider with years of experience. We are here to answer any questions you may have about our company or the arborist services we provide so don't hesitate to call us today! Our arborists are experts in arborist safety and we offer free consultations for all of our services. Call (949) 635-7011 now!