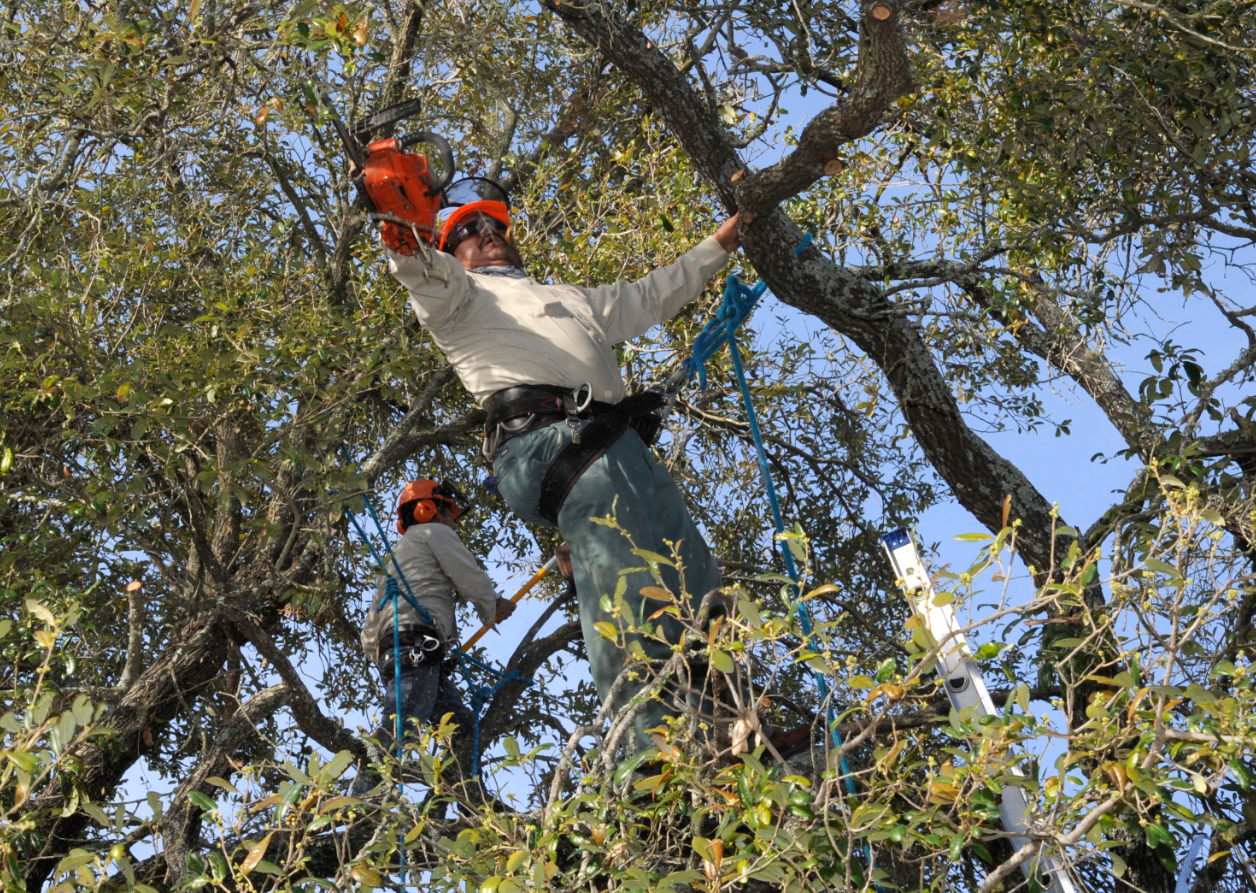 At Costa Mesa Pro Tree Care, tree cutting services are our top priority. We offer tree pruning and tree removal in the Costa Mesa area as well as tree care such as stump grinding and removal. Our tree specialists have years of experience with all types of trees including palm, willow, birch, evergreen, and more! Call us today for a free quote on your next project:  (949) 635-7011.
About Costa Mesa Pro Tree Care
It can be difficult to find a company that will provide quality tree care in Costa Mesa. There are many companies out there, but not all of them do an adequate job. At Costa Mesa Pro Tree Care, our team is dedicated to providing the best service possible for every client.
Our professionals have extensive training and experience with trees, which means you get the best service possible when you work with us! We offer free consultations where we come to your home and assess any potential problems your tree might have. From there, we will provide you with a detailed proposal of what needs to be done so that your trees stay healthy for years to come! Call us at  (949) 635-7011 for free quotes.
Costa Mesa Pro Tree Care: Tree Cutting Specialists
Tree cutting is the process of removing tree limbs or cutting down a tree entirely. This can be done for many reasons including allowing more sunlight, removing dead branches, and/or trim the tree so it looks aesthetically pleasing. Tree removal is necessary when there has been damage such as by wind, disease, or fire and you need the tree completely removed from your property.
Tree cutting is a very important process that must be done at the right time. You want to have your trees trimmed when they are in their dormant season, which can vary depending on where you live and what type of tree it is. Once the tree has been cut, you will need to make sure all of the branches and trimmings are completely removed from your property; otherwise, you run the risk of attracting pests such as rodents or insects.
If left unchecked for too long, these pests can cause damage to your home by chewing through electrical wiring and potentially spreading diseases like Lyme Disease or West Nile Virus. It's also important not to forget about making sure there is no debris on any public sidewalks near your home because this could lead to injury like tripping and falling, which could cause a serious accident.
Tree cutting also needs to be done in a way that doesn't damage tree roots or the tree's trunk so they don't have any lasting effects from being cut down. Using tree removal equipment such as chainsaws can severely damage your tree if not used properly; however, tree cutting experts like the tree specialists at Costa Mesa Pro Tree Care can make sure that your tree is cut in a way where it will be able to heal efficiently.
Why Hire Professionals for Tree Cutting?
Why do you need to hire a professional Costa Mesa tree-cutting company? For many reasons, and we're going to tell you why. First off, it is the law. If your branch is hanging over power lines or your leaves are clogging up gutters and drains, then you'll want to get professionals involved to make sure everything's done safely and without any damage. You also don't want anything happening that will cost more than if you had just called us in the first place! We can help solve all of these problems for your home with our expertise and knowledge.
Another good reason to hire tree-cutting professionals is that it can be dangerous. If you have a tree that has some serious obstructions or damage, then there's no way for you to know what could happen if you try tree removal by yourself – especially when using power equipment like chainsaws! We are trained in the proper use of tree removal equipment and tree removal techniques so we can help you get the tree off your property safely.
Contact Costa Mesa Pro Tree Care
If you're looking for tree cutting services in Costa Mesa, then look no further than the tree specialists at Costa Mesa Pro Tree Care. We are fully equipped with tree removal equipment and tree service tools so you can rest assured that your trees will be cut safely without causing any damage to them or your property. Dial (949) 635-7011 to schedule an appointment.