East Side Costa Mesa Tree Service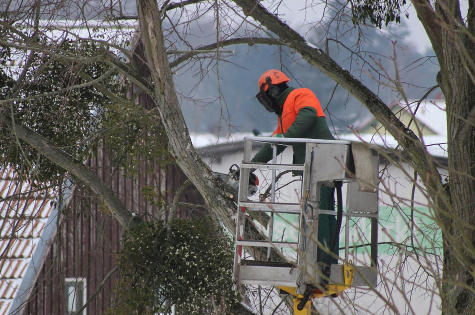 While it may seem like the most natural thing in the world to have vibrant green trees on your property, there are many things you should consider before taking this step. However, if you're looking for reliable service from skilled professionals who will work hard to keep your tree healthy and beautiful, Costa Mesa Pro Tree Care is the company you've been waiting for.
About Costa Mesa Pro Tree Care
It's difficult to maintain a healthy and safe environment for your family with trees that are diseased or pose a safety hazard. At Costa Mesa Pro Tree Care, we specialize in providing quality tree care services such as trimming, fertilizing, mulching, and planting. We also offer emergency tree removals and stump grinding so you can be sure your property is clear of any hazards.
Our goal is to make it as easy as possible for homeowners like you in East Side Costa Mesa who don't have the time or expertise needed for maintaining their trees on their own. We offer free estimates and consultations at no cost and always give fair prices that won't break the bank. If you're ready for some peace of mind with your landscaping needs, contact us at (949) 635-7011 today.
Our Tree Services Offered in East Side Costa Mesa
Costa Mesa Pro Tree Care offers a variety of tree care services in East Side Costa Mesa, CA that can be customized to suit your tree's needs. Our tree service list includes:
Tree Trimming
Tree trimming is a tree care service that involves cutting away dead, broken, or diseased branches from your tree. This will help encourage new growth and a healthier tree that is safer for you and anyone else who may be around it.
Tree Removal
If tree removal seems like the best option in order to prevent future damage to your property, we can provide quick emergency services at no additional cost. Whether you have one tree on your lot or several dozen, our experts are ready to remove them and clear your property of any tree-related hazards.
Tree Pruning
When trees grow over time they become heavy with leaves and branches. The result? An increased chance of falling limbs due to windy conditions or other environmental factors such as decay (which occurs when water enters the trunk). If you're looking for tree care services that can help your tree stay healthy and strong, tree pruning is the best option.
Stump Removal & Grinding
If you or someone else has cut down a tree on your property but are having trouble removing the stump yourself, we can take care of it quickly and efficiently at no additional cost. We use specialized equipment to grind away stumps leaving behind only dirt where there once stood an unwanted tree trunk. For more information about tree service in East Side Costa Mesa, call us today at (949) 635-7011 for your free tree estimate.
Our Clients Speak For Us
At Costa Mesa Pro Tree Care we are proud to have helped thousands of families with their tree care needs over the years. We pride ourselves on providing exceptional customer service and take great satisfaction knowing that our clients are happy when they choose us as their tree services experts in East Side Costa Mesa, CA.
Give us a call at (949) 635-7011 or message us through the contact form on this page.